Microwelder
Manufacturers of Wire Resistance:Electric Butt Welders: Suitable for various materials.
Other web site address: www.lambaweld.co.uk
Telephone: +44 (0) 1748 850 292:
Lamba Welding Systems: www.microwelder.co.uk
60, Racecourse Road, Gallowfields Trading Estate, Richmond
North Yorkshire, DL10 4TF, ENGLAND.
Inside Microwelder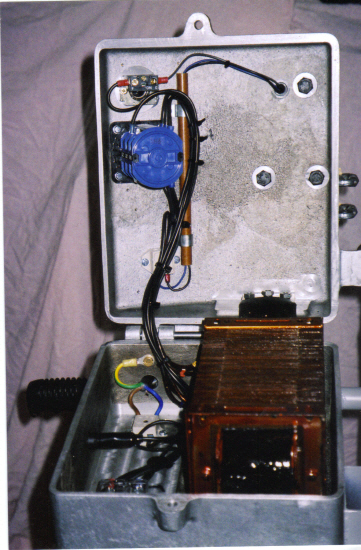 Front of welder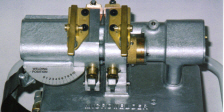 Back of welder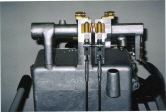 GRINDER
E H Microwelder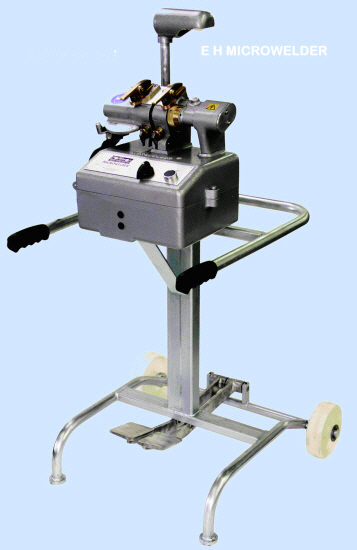 Ferrous Rane
EH1 welding range approx. dia,0.9-6.0mm
EH2 welding range approx. dia,2.0-8.0mm
EH3 welding range approx. dia,3.5-9.5mm
EHC welding range, differs on materials please ask.
None ferrous range 0.9-6.0mm dia.
Ask for other type to weld: eg: Shapes, rings, strand.
Ferrous Range
SG1 Microwelder
welds wires 0.30 to 1.00mm dia.
SG2 Microwelder
welds wires 0.50 to 2.00mm dia.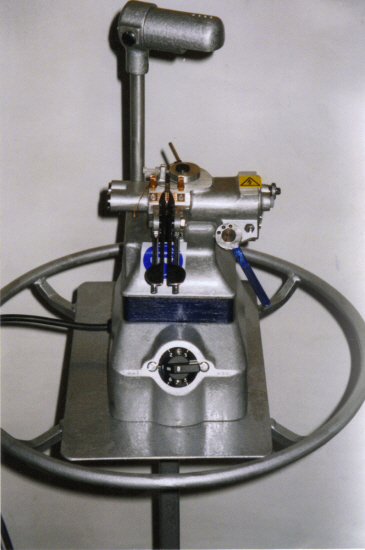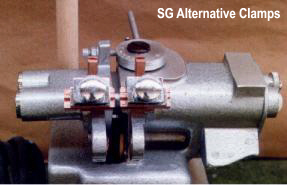 SG3:
Built as a SPECIAL: Flat strip wire MODEL:
0.50 to 1.0 thick:1.0mm-15mm wide.
Or built as special to suit wire shapes and sizes.
Or built as a NONE ferrous model.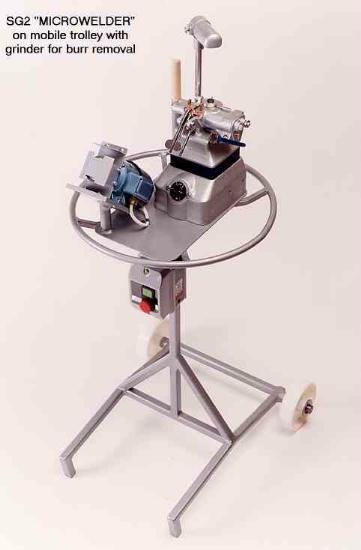 Lamba Welding Systems
TEL:+44(0)1748 850 292
Home Page