Microwelders Butt Welding Machines
Microwelder Options
Alternative clamping:
for flat strip & shaped wires
and larger wires.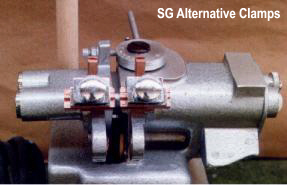 E H Grinder made as a product.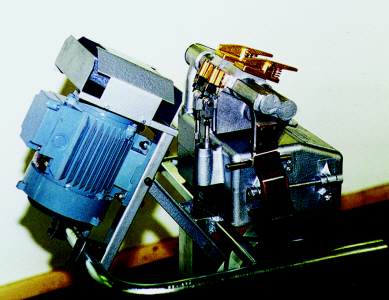 Depth WITH GRINDER FITTED 75CMS
ADD 15 KGS TO WEIGHT of WELDER.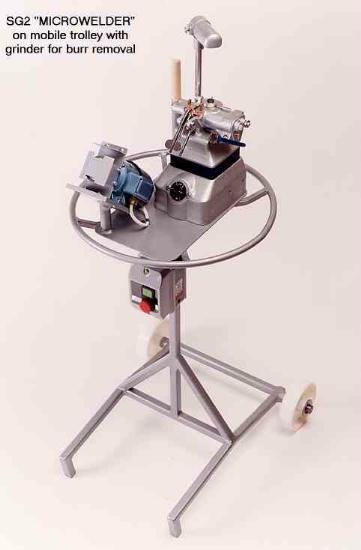 Wheeled trolley :unit 26 kgs: Depth 67cms,Width 65cms,Height 116cms.:
Can purchase:
Wheeled trolley without
Electric Grinder for burr Removal fitted.
Lamba Welding Systems, Richmond +44 (0) 1748 850 292
Manufacturers of Wire Resistance Butt Welders.